Have you ever walked into a model home or open house and felt like you just stepped into a Pinterest board? Were you thinking of setting a picture perfect Thanksgiving table this year? Trust us, planning a memorable Thanksgiving table does not have to be harder than making a perfectly cooked turkey and it's never too late to throw together a Florida-inspired Thanksgiving tablescape! Here are our top two favorite tablescapes to use this year:
Thanksgiving by the Water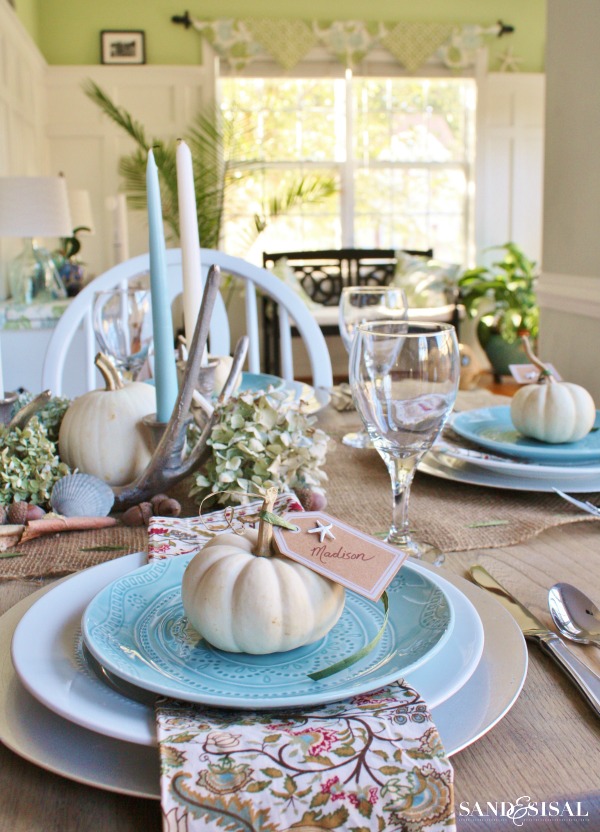 Coastal Thanksgiving Table Photo by Sand and Sisal Sandy white pumpkins and coastal accents give the perfect Floridian accents to a Thanksgiving table. Try throwing together some burlap, bleached starfish, and flower accents from Michaels and you can recreate a beautiful tablescape similar to the one above.
Rustic and Elegant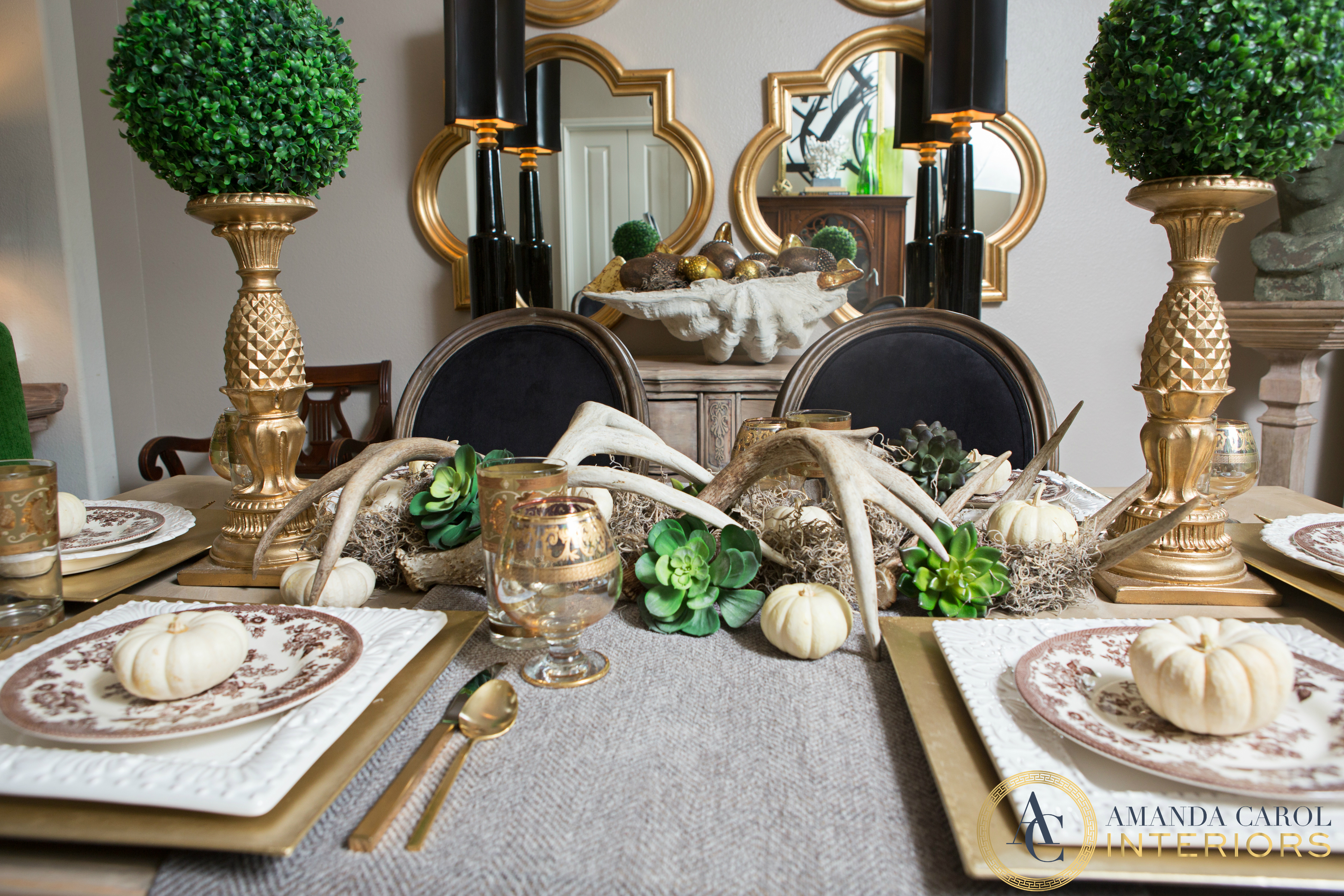 Glamorous Thanksgiving Table by Amanda Carol Interiors
If
coastal
is not your thing and you prefer a more rustic feel, try a more brown and gold color scheme. You can use the same white mini-boo pumpkins and burlap as you would for a coastal setting, but instead of the beachy elements, throw some faux antlers on the table for a more rural vibe.
Both these trendy tablescapes can easily be recreated on a budget by stopping at your local Michaels, Jo-Ann, or Hobby Lobby. There is something to be said about a well-planned Thanksgiving dinner. Simple table elements are a great way to make a Thanksgiving memory in either a new or established home this year.
From our table to yours, have a Happy Thanksgiving!
Don't forget to stay tuned to our Facebook page for the announcement of the $500 Black Friday Shopping Spree winner!